In the native bush missionary, among waterfalls, tree species and native birds, a theme park that gives the strongest views.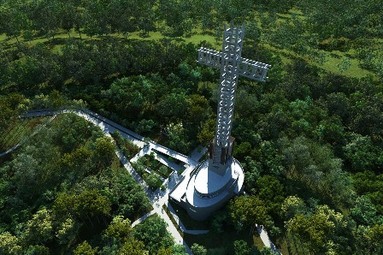 In the province of Misiones, on Cerro Santa Ana, 360 meters above sea level, the Santa Ana Cross Theme Park from its beautiful balconies gives panoramic views of the highly endangered. In an area of 58 hectares is highlighted as part of this imposing architectural complex, the main building of reinforced concrete equivalent to one 10 stories high, and at its peak the Santa Ana Cruz 52 meters high. Cross at sunset illuminated by a technical system that makes every other show.
Inside the building of the Cross, the Teatro de la Selva can enjoy shows hierarchy. A Gallery Exhibition complete the complex building where food service is offered.
Some hotels in Puerto Iguazu, Argentina side.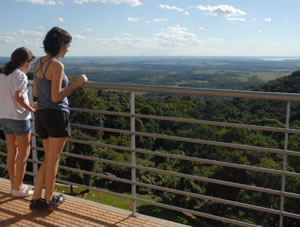 At the heart of the Park one Butterfly and Orchid Garden are located, inspired both by the nature of the region. In the Butterfly optimal conditions for the survival and reproduction of species of Cerro Santa Ana Orquidiario recreate is a permanent exhibition of native terrestrial and epiphytes and a space where visitors can learn about the great diversity of orchids present in the area, how to grow them, look after them and keep them in the wild.
Finally, a 600 meters through an open native forest trail offers two very different and equally interesting tours: the "interpretive" walk to identify native species and enjoy the sounds of nature, while the ride "religious" offers the opportunity to visit seven stations for prayer and reflection pilgrim.
Visit Buenos Aires and Iguazu falls, a cosmopolitan city and a rainforest